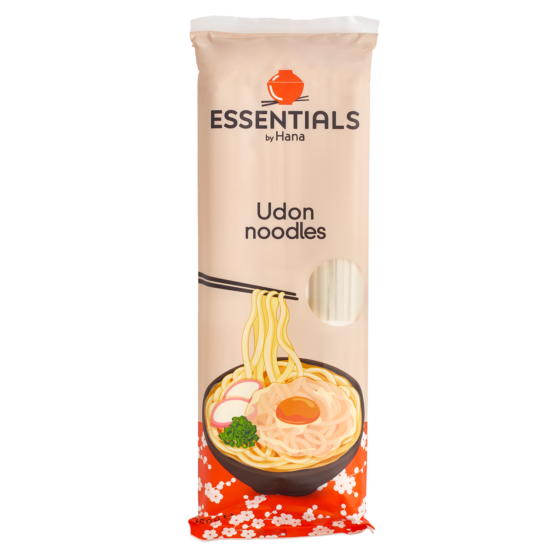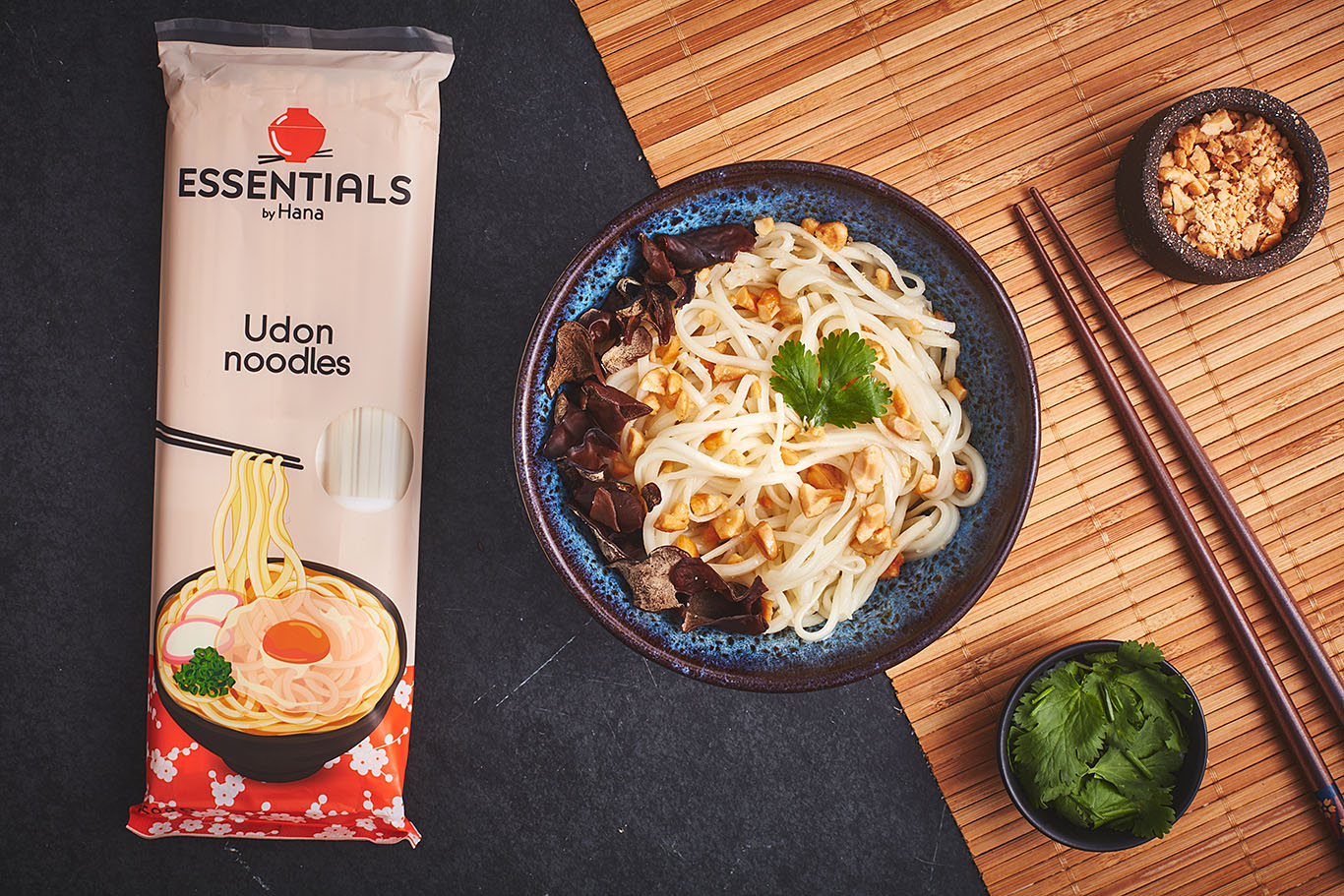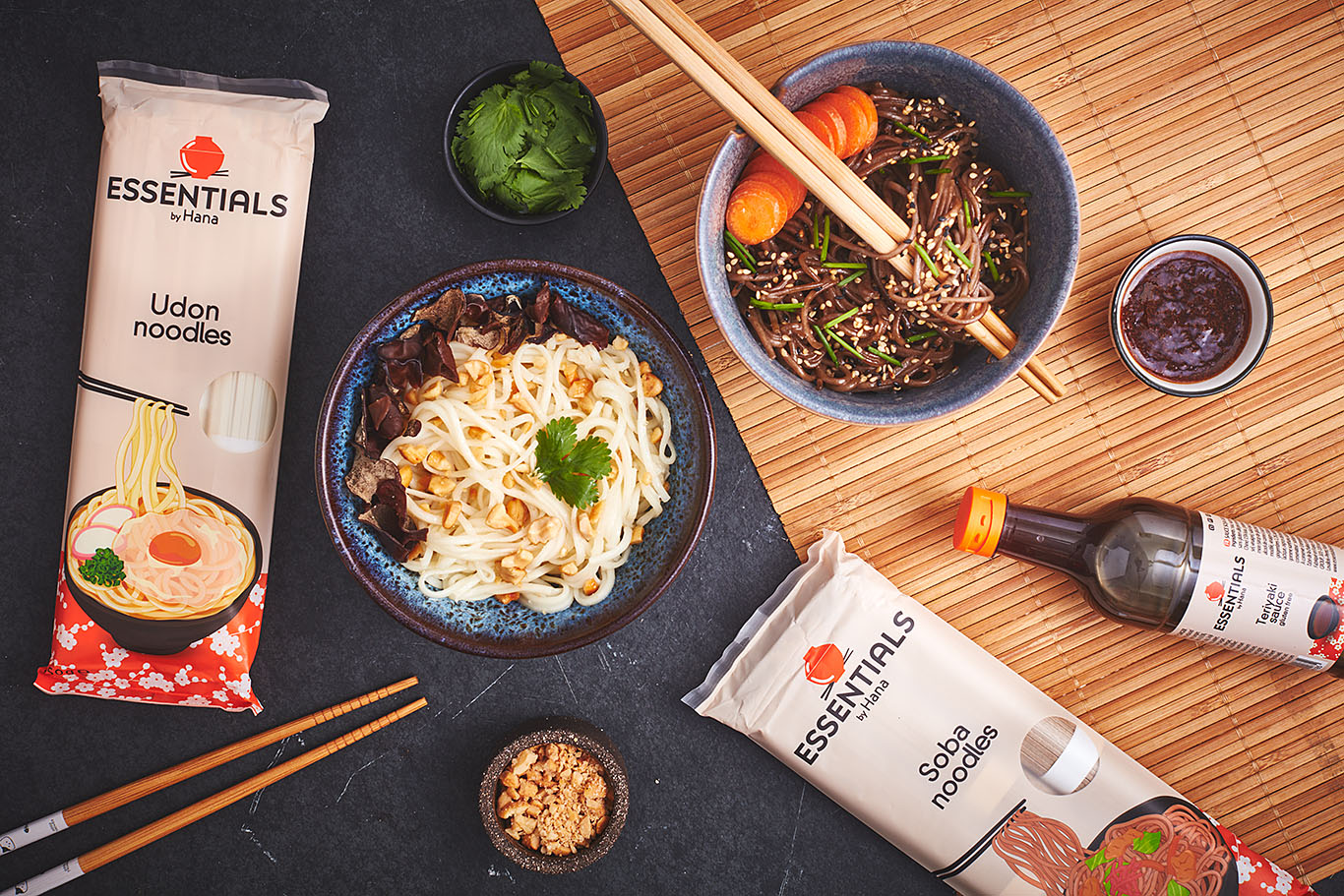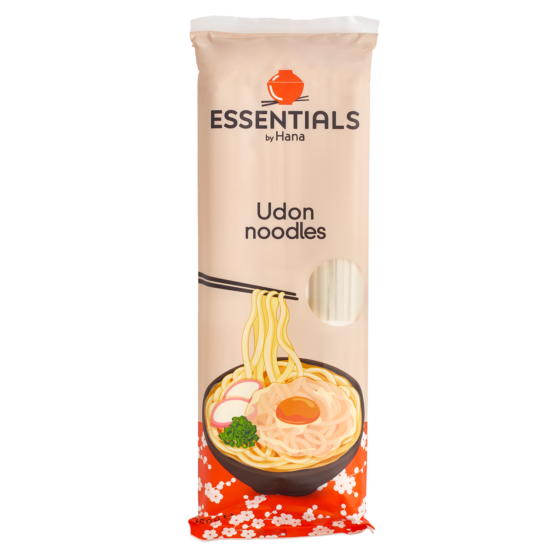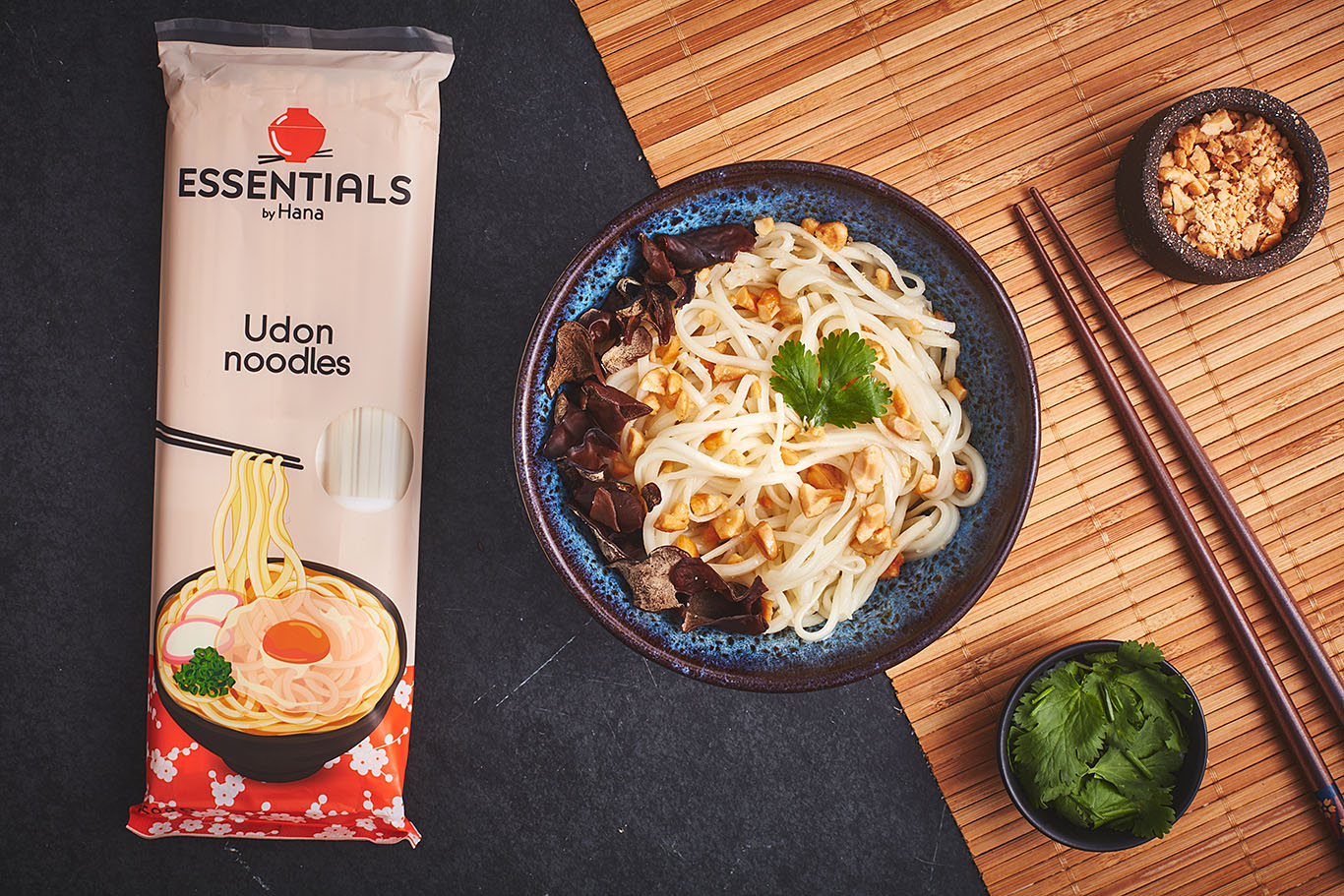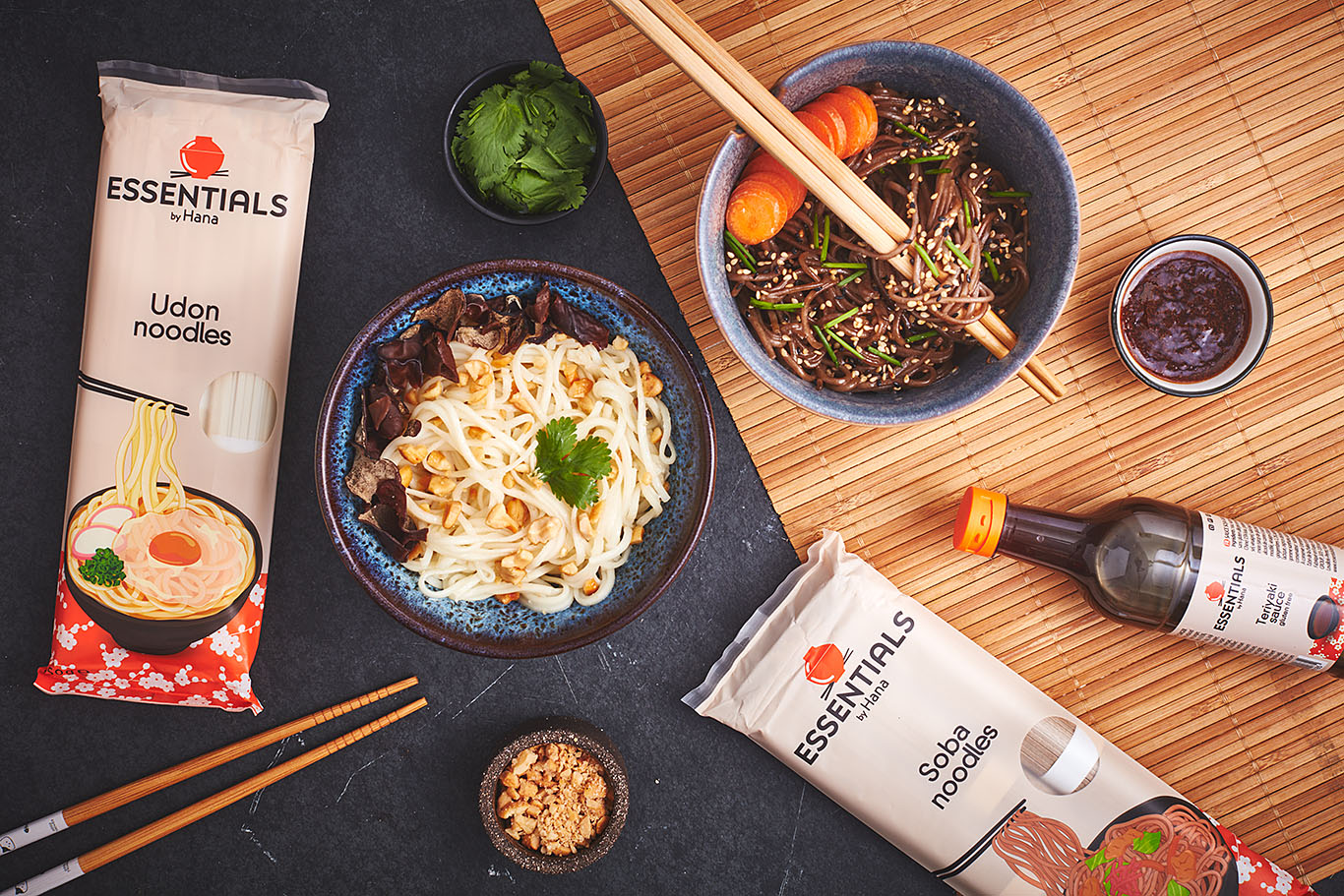 Wok at Home
Udon noodles
Description
Udon noodles are made with soft wheat flour. These are the thickest Japanese pasta with a width between 2 to 4 mm.
Fun Fact
Along with ramen and soba noodles, they are the most consumed pasta in Japan.
Ingredients
WHEAT flour (87%), water, salt.
See recipes
Nutritional information for 100g
Calories : 1433kJ/337kcal
Fats 0,9g
Of which saturated : 0,3g
Carbohydrates 71,2g
Of which sugars 2,9g
Proteins 9,5g
Sel : 2,3g
Allergens
May also contain traces of eggs, peanuts and nuts.