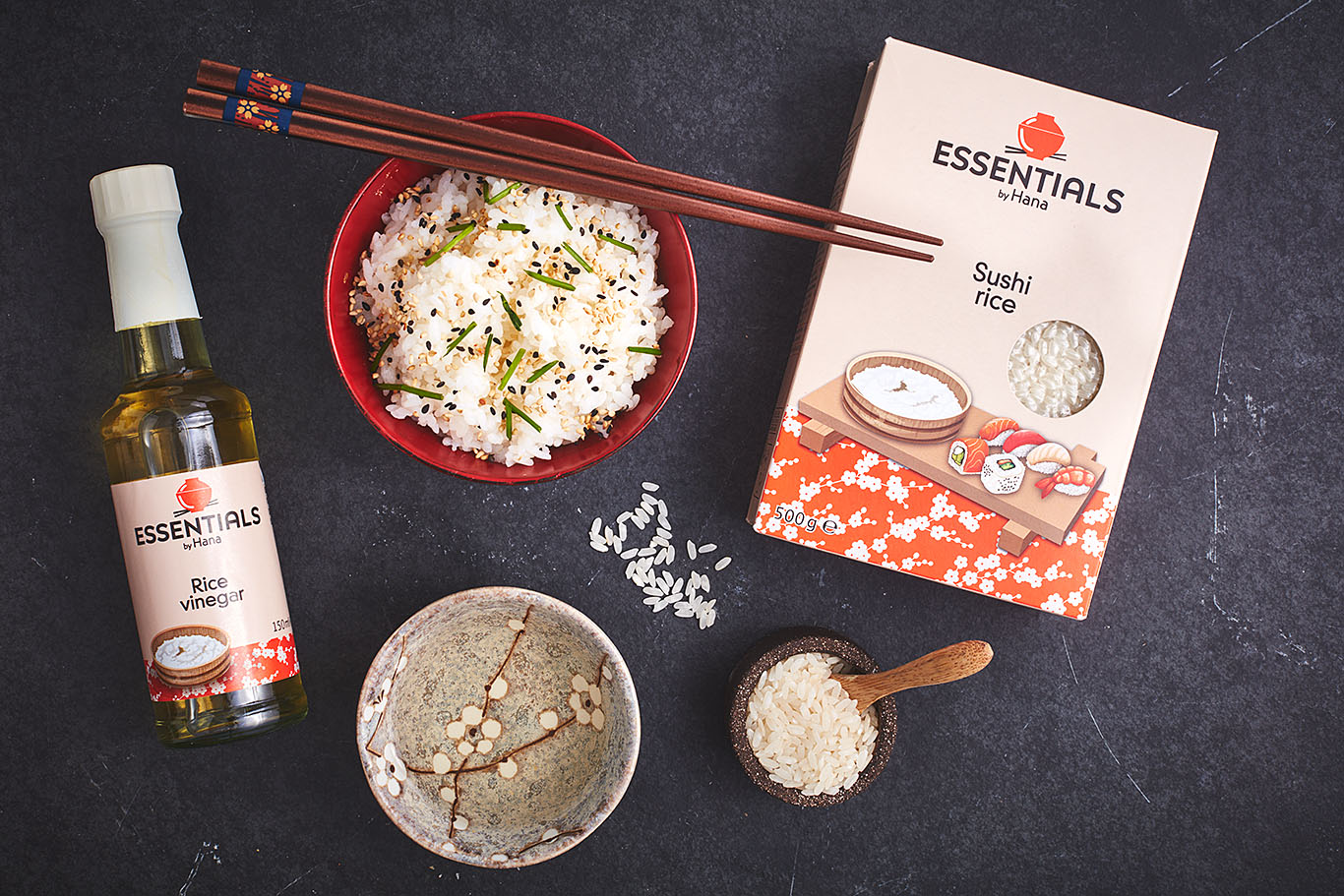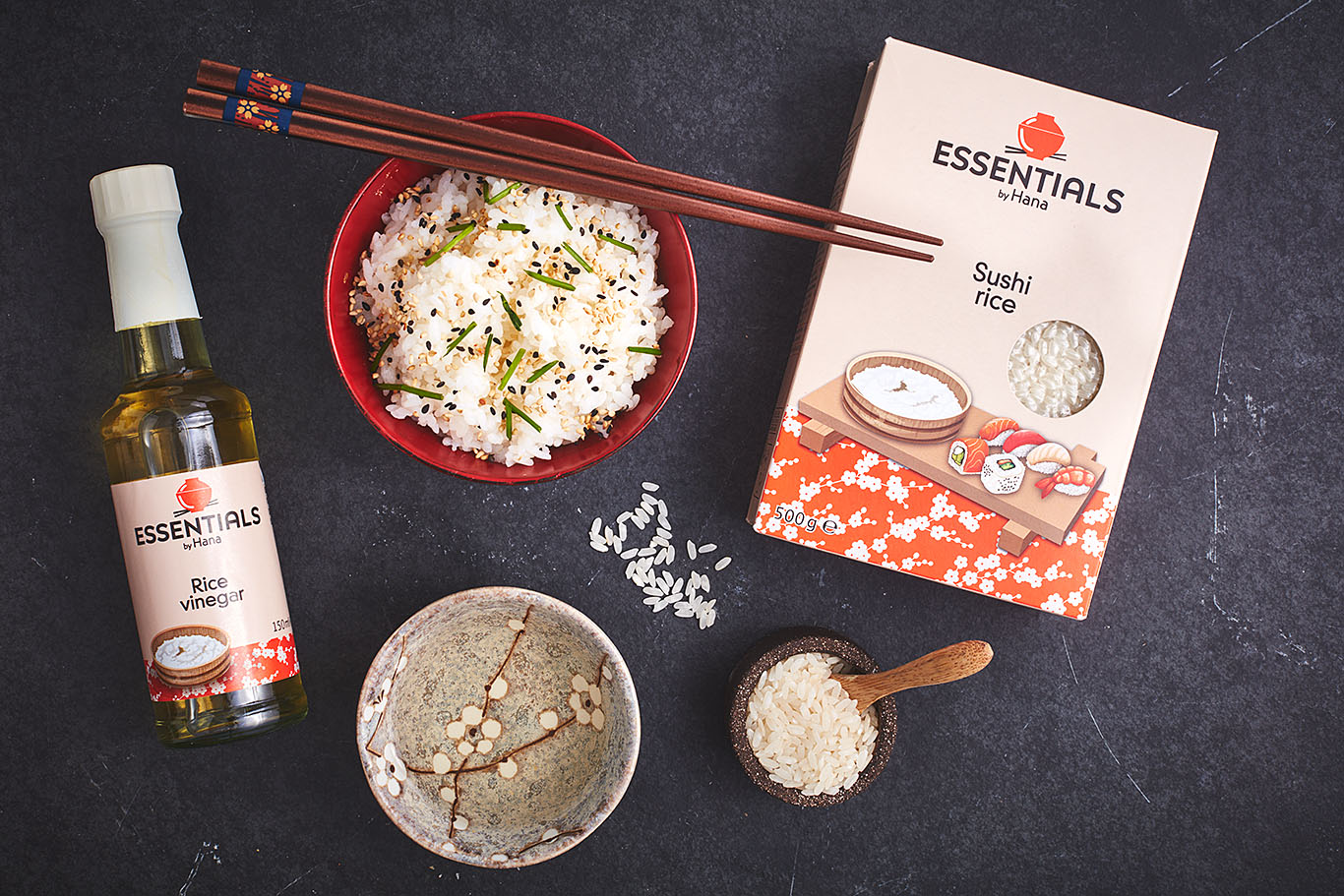 Sushi at Home
Sushi rice
Description
Sushi rice is a type of short-grain rice that is ideal for making your own sushi and many other Japanese recipes.
To successfully cook sushi rice, rice vinegar is mandatory, find it in our product range. It is thanks to him that the rice holds up well and has this shiny appareance.
Fun Fact
Sushi rice is called "sushi meshi" in Japanese.
Ingredients
Sushi rice.
See recipes
Nutritional information for 100g
Calories : 1504kJ/354kcal
Fats 0,4g
Of which saturated : 0,1g
Carbohydrates 80,4g
Of which sugars 0,2g
Proteins 6,7g
Sel : 0,013g
Allergens
May also contain traces of eggs, peanuts and nuts.