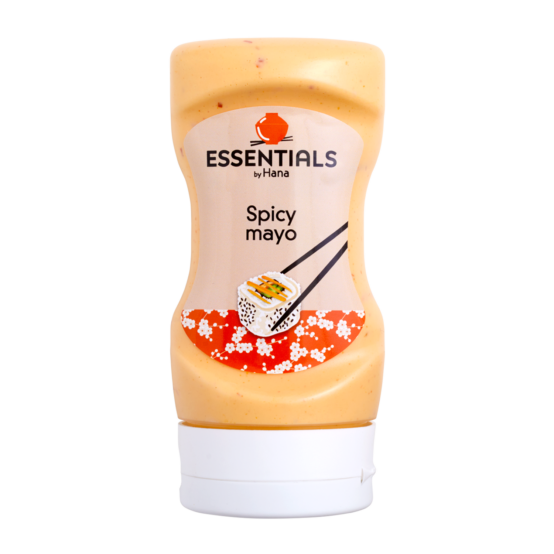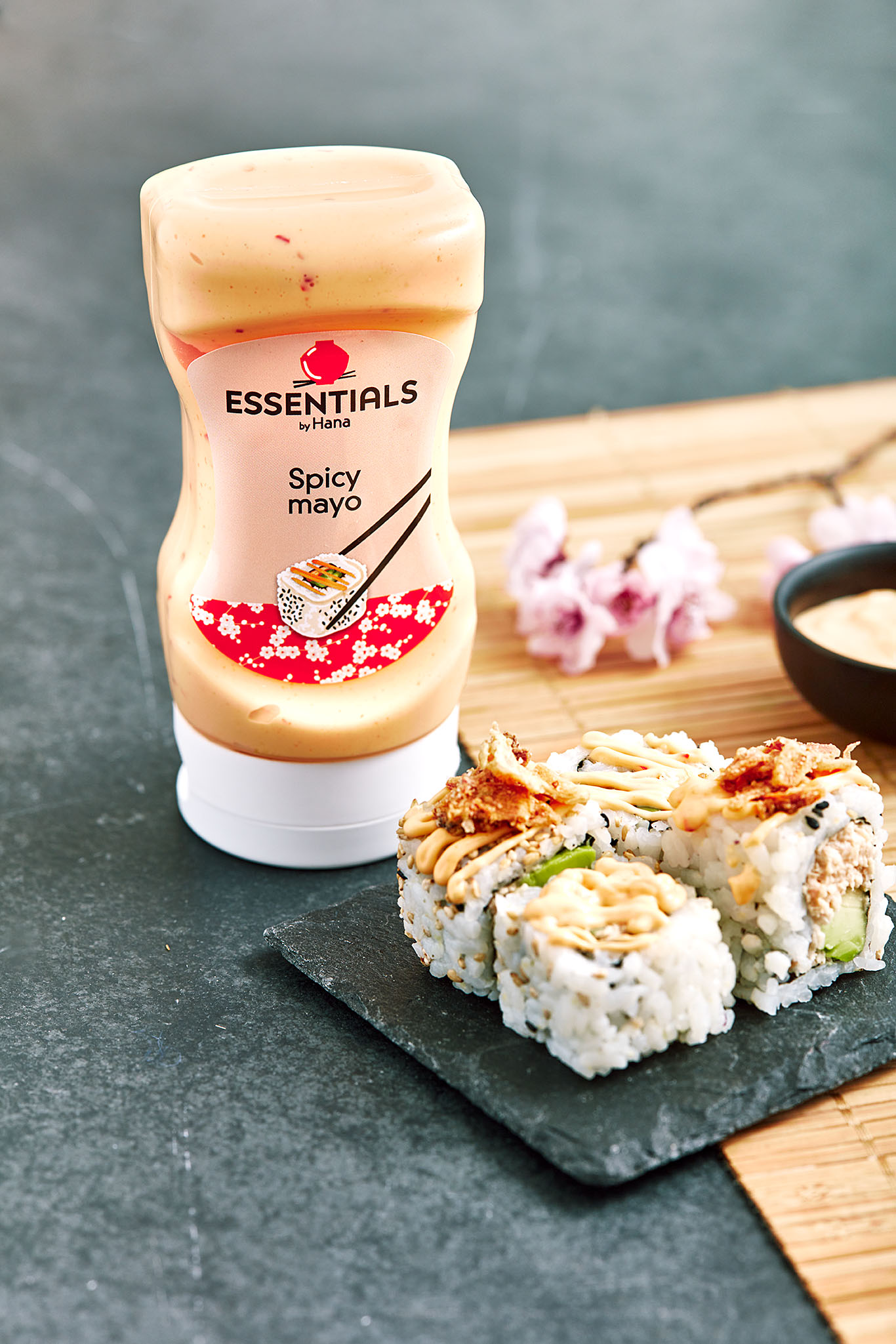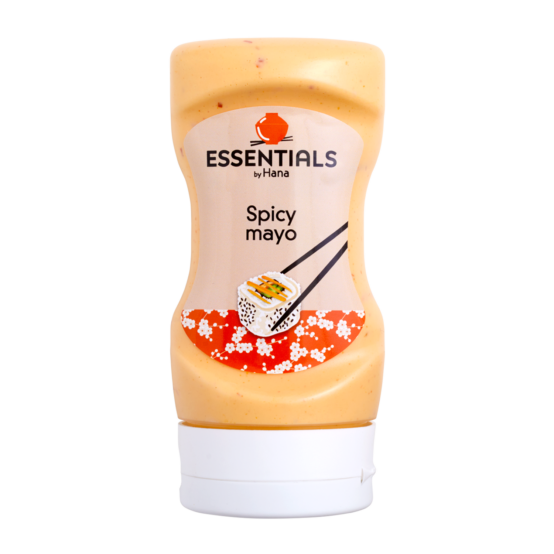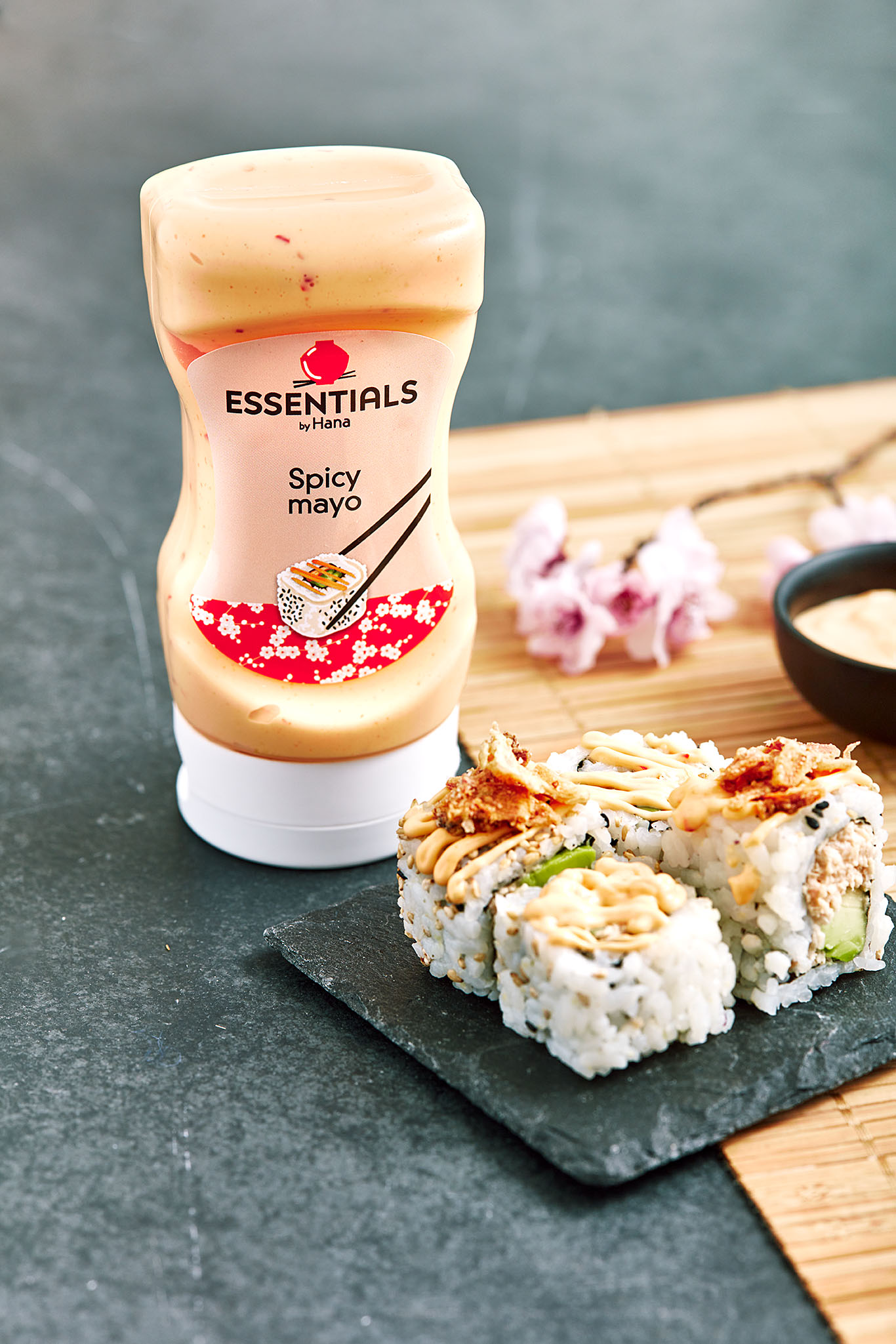 Sushi at Home
Spicy Mayo
Description
The spicy mayo is often used in Asian cooking. It is perfect to spice up your sushi, your poké but also your everyday dishes such as hot dogs or burgers!
Fun Fact
The spicy mayo is an essential ingredient in california crunch recipes. It helps to fix the fried onions for our greatest pleasure.
Ingredients
Canola oil, water, chilli paste 6% (chilli, vinegar, salt), EGG yolk, MUSTARD (water, MUSTARD seeds, spirit vinegar, salt), spirit vinegar, sugar, salt, modified starch, dehydrated garlic; thickeners: xanthan gum, guar gum; acidifier: lactic acid, chilli pepper 0.1%.
See recipes
Nutritional information for 100g
Calories : 1735kJ/421kcal
Fats 44g
Of which saturated : 3,2g
Carbohydrates 4,9g
Of which sugars 2,9g
Proteins 1,4g
Sel : 3,2g
Allergens
May also contain traces of eggs, peanuts and nuts.