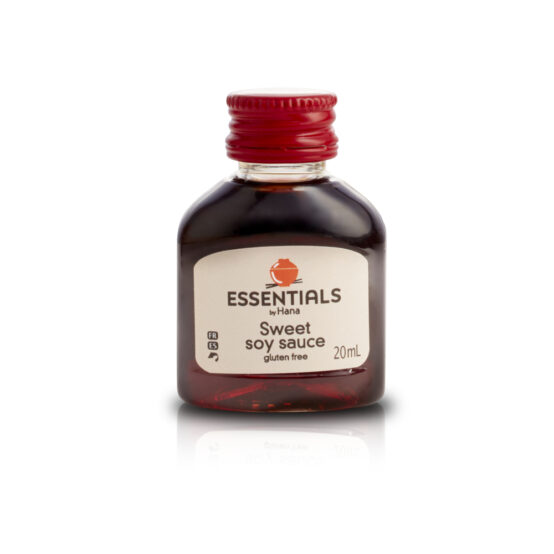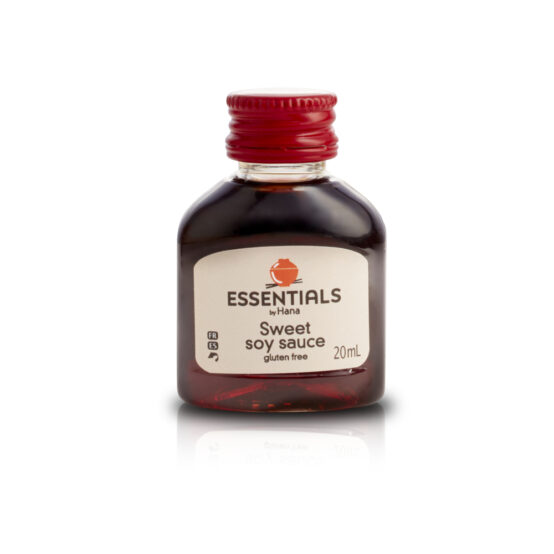 Sauces
Sweet Soy Sauce
Description
Our sweet soy sauce is gluten-free and has reduced salt. Sweet soy sauce is thicker than salty sauce due to longer fermentation.
Perfect for the preparation of sushi, rice or noodles, sweet soy sauce is also used to enhance sauces.
It will enhance your dishes by adding a subtle caramelized taste.
Fun Fact
You are often offered sweet soy sauce in restaurants in Europe however it is very uncommon in Japan.
Ingredients
Sugar 38.3%, reduced salt gluten-free soy sauce (origin: China) 33.2% (water, soy beans, salt, vinegar), glucose syrup, water, acidifier: lactic acid, preservative: potassium sorbate.
See recipes
Nutritional information for 100g
Calories : 295 kcal / 1255 kJ
Fats 0 g
Of which saturated : 0 g
Carbohydrates 71 g
Of which sugars 63 g
Proteins 2.7 g
Sel : 3.4 g
Allergens
May also contain traces of eggs, peanuts and nuts.