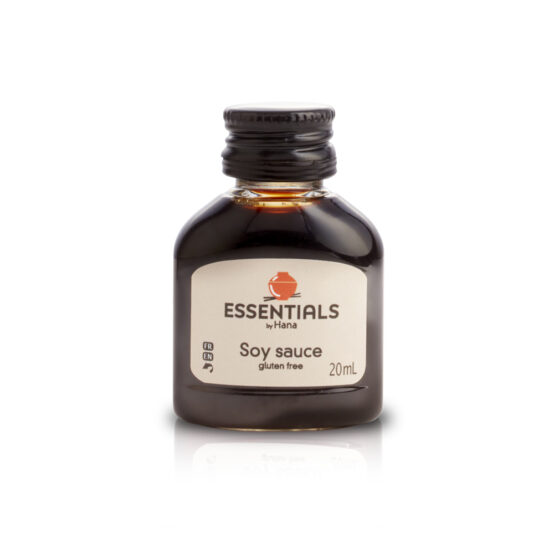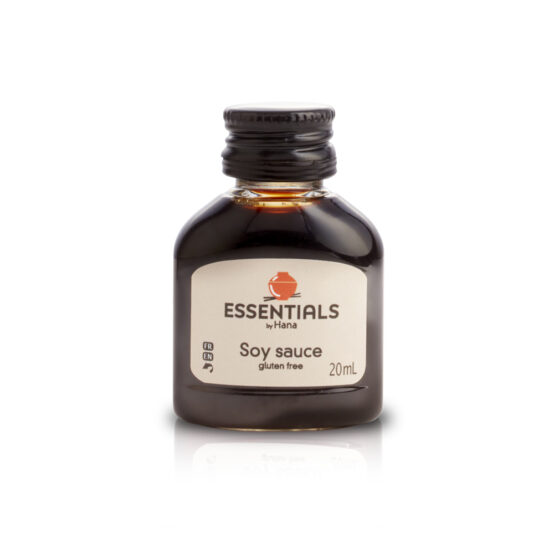 Sauces
Soy Sauce
Description
Our soy sauce is gluten-free and has reduced salt. Most salty sauces contain 15g of salt per 100g, we have reduced ours to 8g/ 100g. Soy sauce is traditionally made from soybeans.
You will particularly appreciate soy sauce to marinate your meats, your fish or simply to enhance the flavor of white rice.
Fun Fact
It is one of the oldest condiments in the world, it was used in China more than 2500 years ago.
Ingredients
Reduced salt gluten-free soy sauce (origin: China) 90% (water, soy beans, salt, vinegar), water, acidifier: lactic acid, preservative: potassium sorbate.
See recipes
Nutritional information for 100g
Calories : 41 kcal / 173 kJ
Fats 0 g
Of which saturated : 0 g
Carbohydrates 3.9 g
Of which sugars 0 g
Proteins 6.3 g
Sel : 7.8 g
Allergens
May also contain traces of eggs, peanuts and nuts.