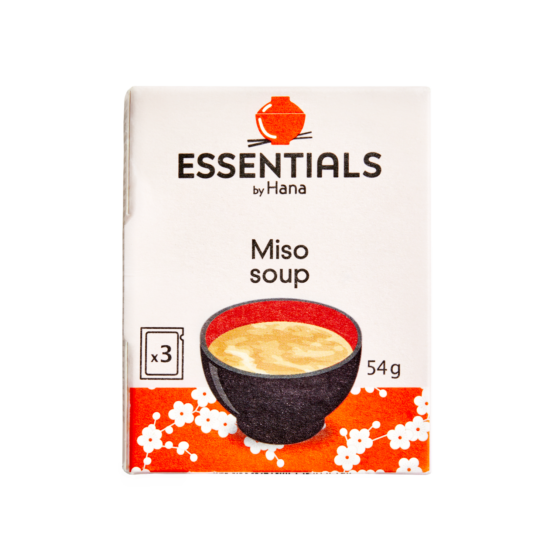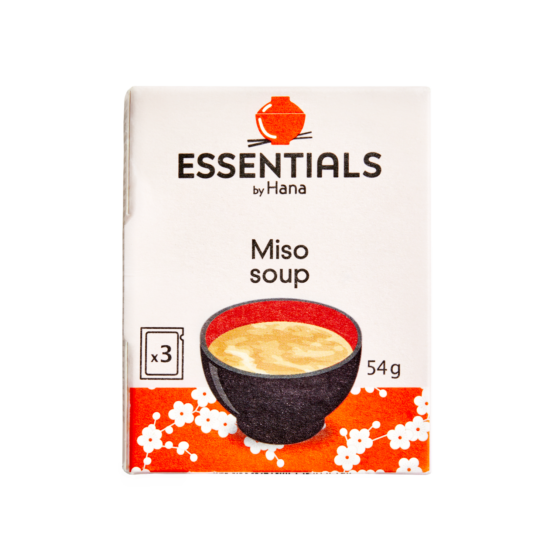 Wok at Home
Miso soup paste
Description
Miso is a classic of Japanese cuisine. It is a paste obtained by fermentation of soybeans. Our 3 packets of 18g are perfect for the preparation of the miso soup (with wakame seaweed and tofu) and for flavoring your dishes. It is known for its virtues and health benefits due to its high protein, fiber and vitamin content. Consume it without moderation!
Fun Fact
The taste of the miso soup is so unique that the Japanese have invented a fifth word to describe it: "Umami". This word means "essence of delight" in Japanese, a flavor that goes beyond the four known ones "sweet, salty, sour and bitter".
Ingredients
SOY bean paste 67.28% (SOYbeans (46,1%), rice malt, salt, ethyl alcohol), water, salt, ethyl alcohol, yeast extract, Wakame seaweed, skipjack tuna powder (FISH), kelp extract (kelp, glucose syrup, salt, yeast extract, ethyl alcohol, thickener: E415).
See recipes
Nutritional information for 100g
Calories : 45kJ/10kcal
Fats <0,5g
Of which saturated : <0,1g
Carbohydrates 0,9g
Of which sugars 0,5g
Proteins 0,8g
Sel : 1g
Allergens
May also contain traces of eggs, peanuts and nuts.