Eggplant teriyaki style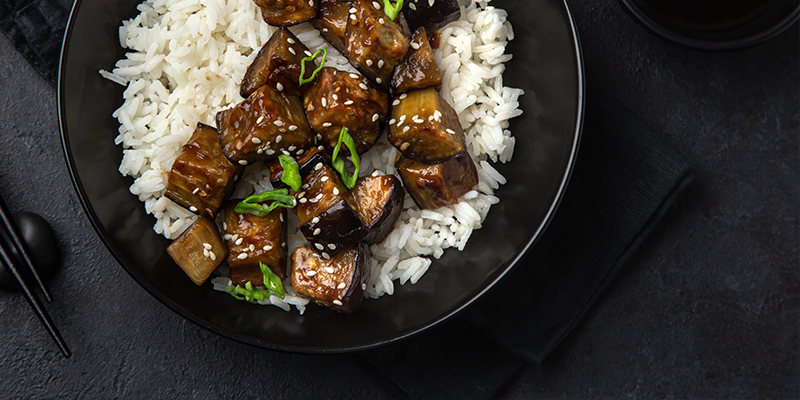 Ingredients
400g of eggplant
120g rice
4 tbsp. sweet soy sauce
1/2 clove of garlic
1 tbsp. sesame seeds
Steps
1
Cut the eggplant into pieces.
2
Cook the rice for 10 minutes in a pan of salted water.
3
Heat a frying pan with a little of olive oil and grate the garlic on top.
4
Fry the eggplantfor 3 minutes, stirring over medium heat.
5
Add a little water and cook over medium heat for 10 minutes, covered.
6
Remember to stir from time to time.
7
Add the sweet soy sauce, cook for 2 minutes and add the sesame seeds.
8
Serve the eggplants and rice, and enjoy.