The classic teriyaki chicken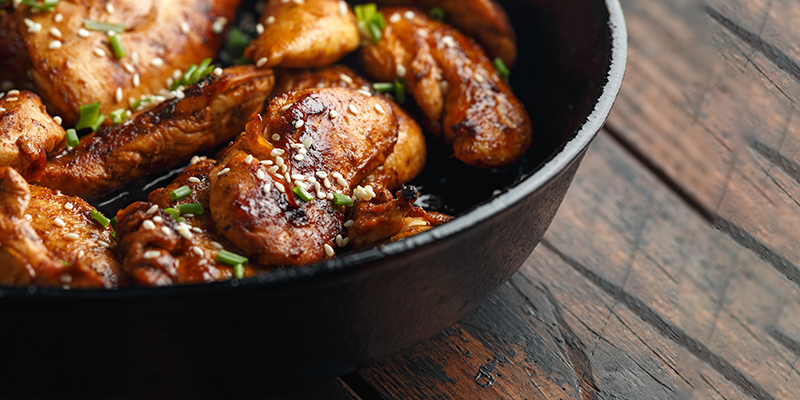 Ingredients
250 g chicken
3 tbsp. teriyaki sauce
3 tbsp. sesame oil
1 tbsp. sake
1 tsp ginger juice
Steps
1
Cut the chicken into pieces. Set aside.
2
Mix the ginger juice with the teriyaki sauce and sake in a large bowl.
3
Add the chicken pieces, cover with plastic wrap and let them marinate in the fridge for 20 minute.
4
Then drain the chicken, reserving the marinade.
5
Heat a little oil in a wok and brown the chicken pieces over high heat.
6
Brush the chicken pieces with the reserved marinade.
7
Simmer until the sauce becomes syrupy.
8
Serve your teriyaki chicken with white rice and enjoy.