Sushi burrito with spicy salmon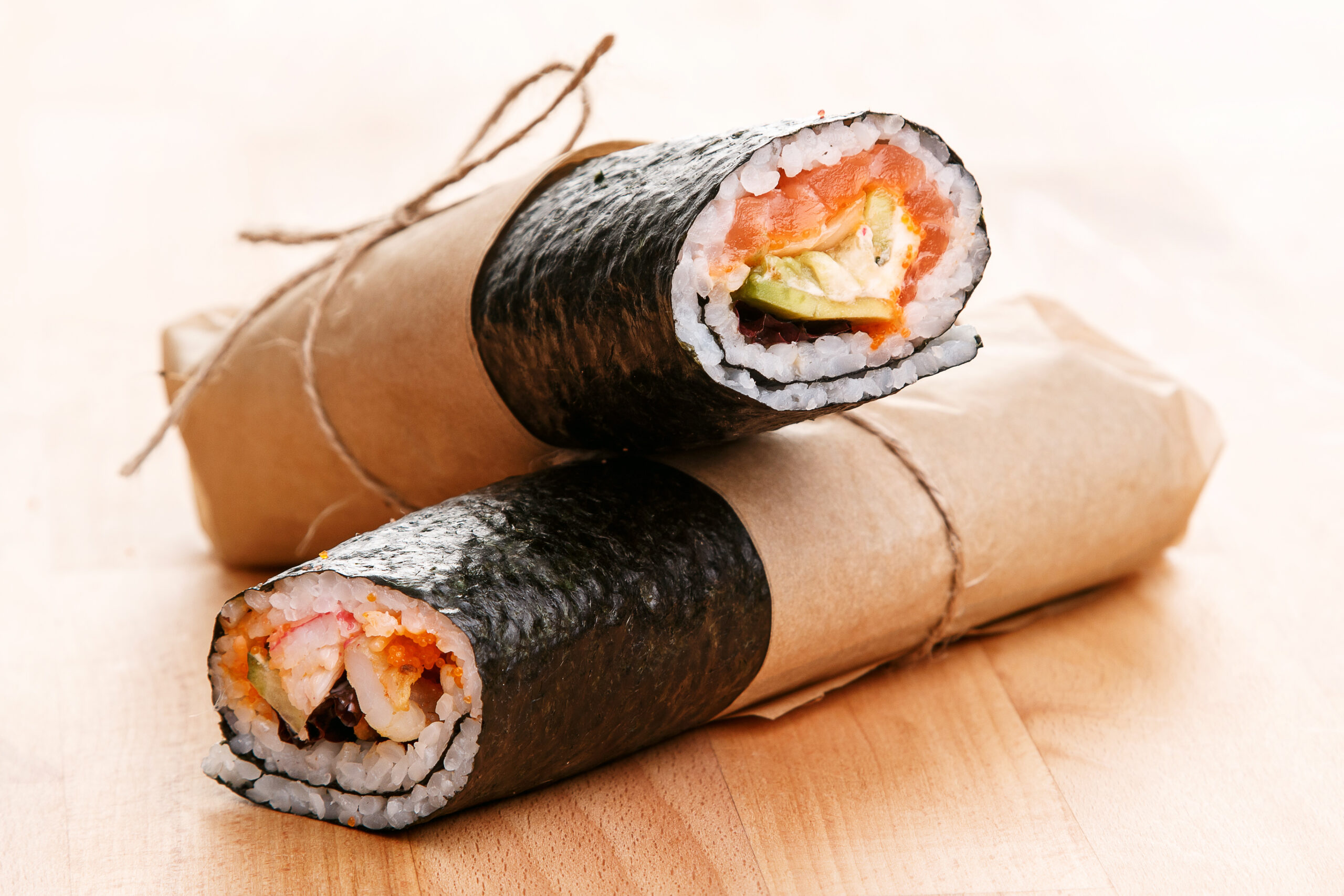 Ingredients
1 avocado
6 slices smoked salmon
1 cucumber
3 nori sheets Essentials by Hana
60ml rice vinegar
1 pinch of salt
Spicy mayo Essentials by Hana
Steps
1
Prepare the rice according to the instructions on the previous page using 220 ml of water and seasoned vinegar. Divide the rice roughly into three portions.
2
Cut the cucumber and avocado into thin strips. Set aside.
3
Place a nori leaf on top of the sushi mat, shiny side down. Add rice evenly, leaving an inch at the bottom and top edge. 
4
Add the spicy mayonnaise to the center of the rice with the sliced avocado, cucumber and smoked salmon.
5
Lightly wet the edges of the wrap and roll it with the help of the mat. 
6
Cut the sushi roll in the center diagonally. 
7
Repeat the steps for the other two nori leaves!