Yaki Udon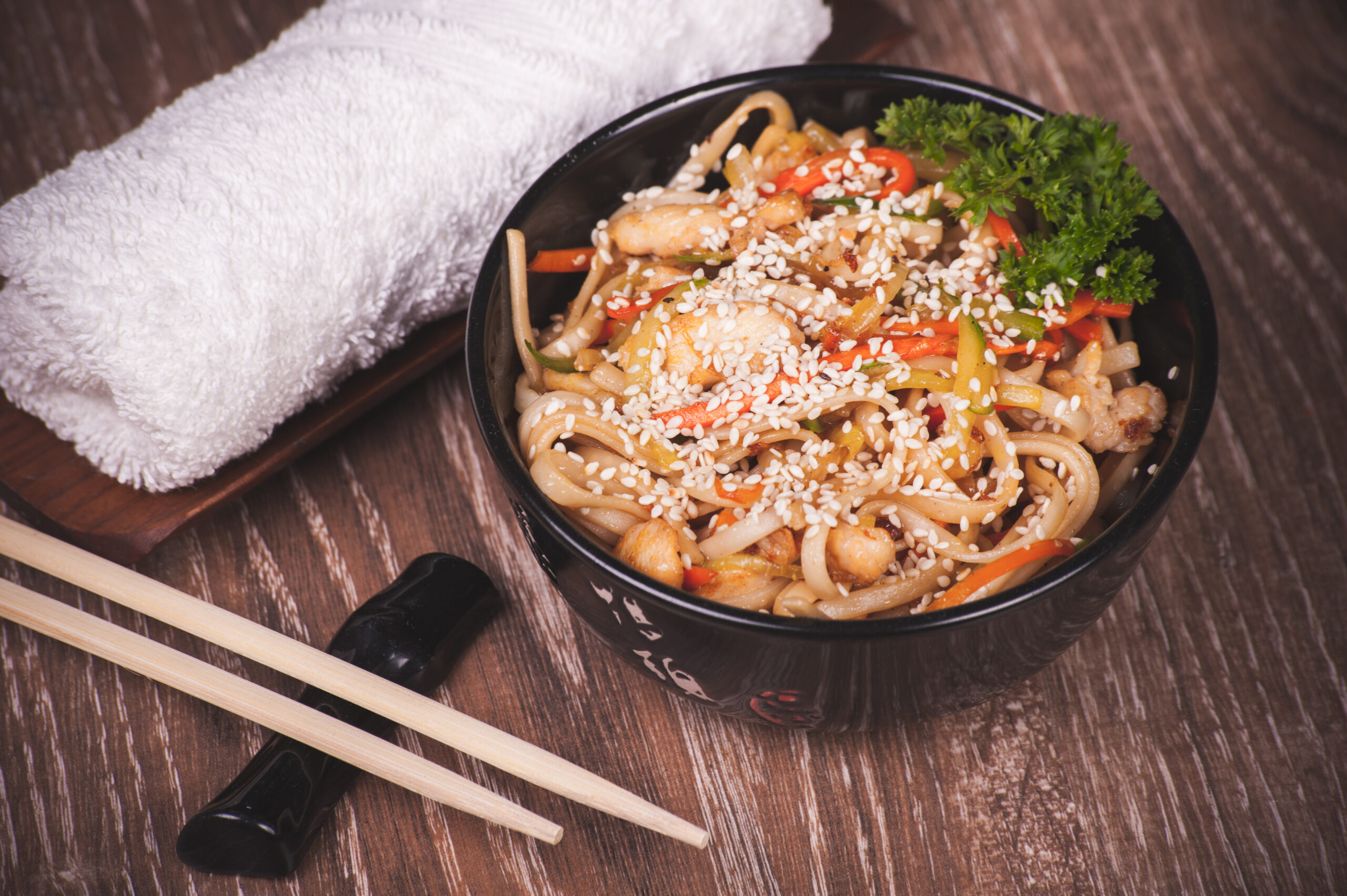 Ingredients
200 g thinly sliced chicken
1 pack of udon noodles Essentials by Hana
1 red pepper (cut into strips)
1 carrot (cut into thin strips)
1 onion (cut into thin strips)
2 cloves garlic (chopped)
1 tablespoon oyster sauce
2 tablespoons soy sauce Essentials By Hana
1 tablespoon sesame oil
2 tablespoons vegetable oil
Salt
Pepper
Chives or green onions
Steps to follow
1
In a bowl, mix the soy sauce and oyster sauce.
2
In a frying pan or wok, sauté the chopped garlic for about 30 seconds, until fragrant.
3
Add the chicken until golden brown and add the onion, red pepper and carrot.
4
Sauté all the vegetables for about 2-3 minutes.
5
Add the cooked Udon noodles to the pan and pour in the sauce.
6
Sauté the noodles with the vegetables and meat for another 2-3 minutes.
7
Add the sesame oil and mix one last time.