Spicy poké bowl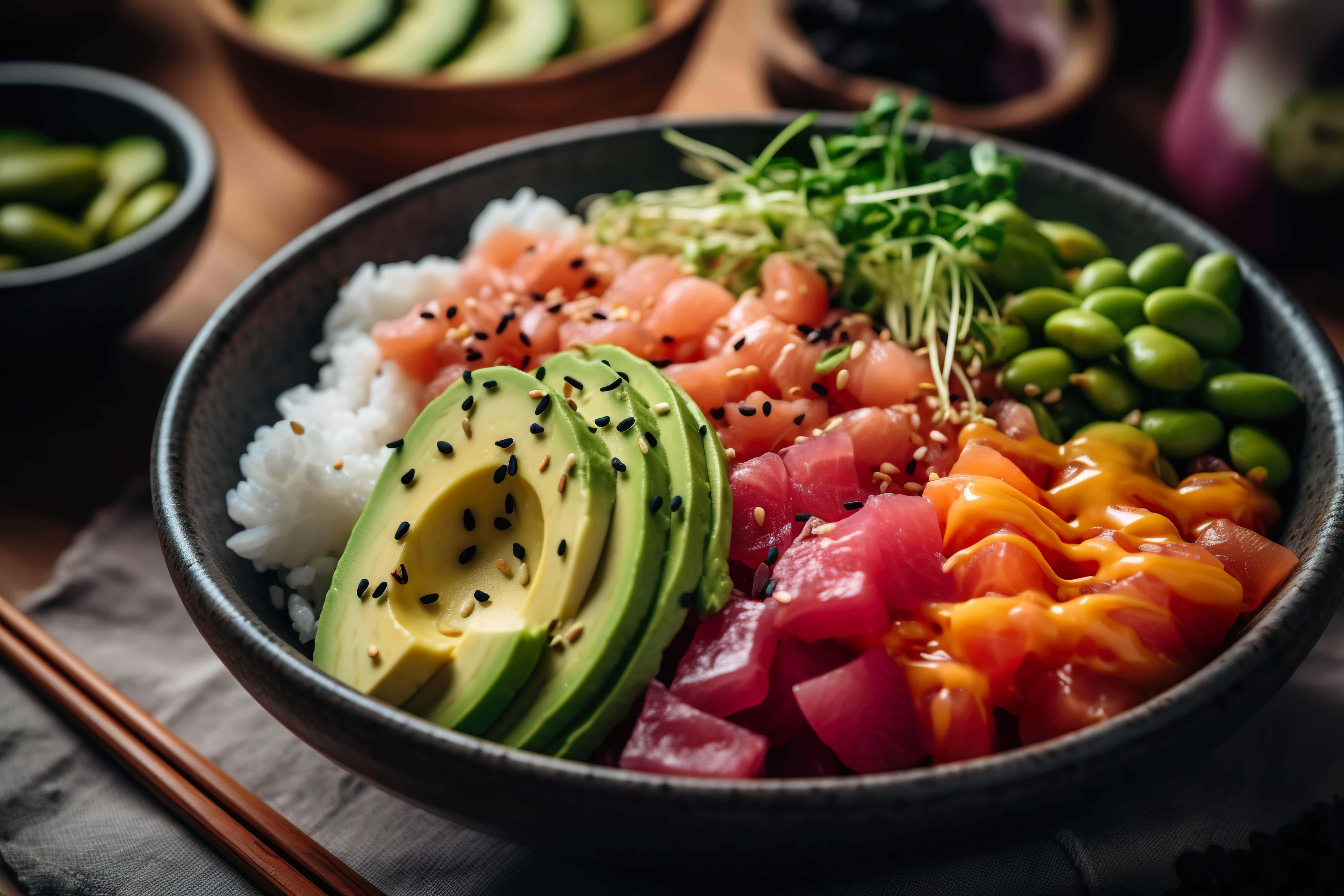 Ingredients
400g cooked sushi rice
1 avocado, sliced
1/2 cucumber, diced
1/2 carrot, grated
1/4 cup of edamame
1/4 cup radish, sliced
2 tablespoons soy sauce
1 tablespoon sesame oil
1 tablespoon rice vinegar Essentials by Hana
1 tablespoon sesame seeds
200 g fresh fish (tuna, salmon, sea bream, etc.), diced
Steps to follow
1
In a bowl, combine the soy sauce, sesame oil and rice vinegar. Add the diced fish and let marinate for a few minutes.
2
In two bowls, divide the cooked sushi rice.
3
Arrange the marinated fish on top of the rice.
4
Add the avocado slices, diced cucumber, grated carrot, edamame and radishes to each bowl.
5
Add the spicy mayo and sprinkle with sesame seeds.