Pad Thai Soba Noodles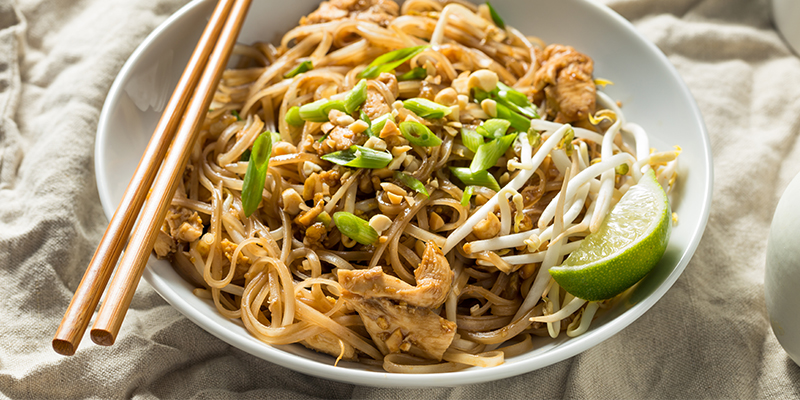 Ingredients
00 g of chicken meat
200 g of carrots
8cl of fish juice
125 g of sugar
Tamarind juice
4 cloves of garlic
120 g soba noodles
12 cl of vegetable oil
1 red onion
1 egg
New onions
200 g of soybean sprouts
200 g of minced peanuts
Chives
1 lime
Steps
1
Cut the chicken into cubes and fry it in a wok.
2
Pour in the fish juice, sugar, tamarind juice and chopped garlic cloves.
3
Simmer, then set aside off the heat.
4
Heat the noodles in salted water. Rinse with cold water.
5
Add the noodles, carrots, onions and bean sprouts to the first preparation.
6
Break the egg over the mixture. Let it cook for 2 minutes.
7
Finish with chopped peanuts and a slice of lime.