Banh mi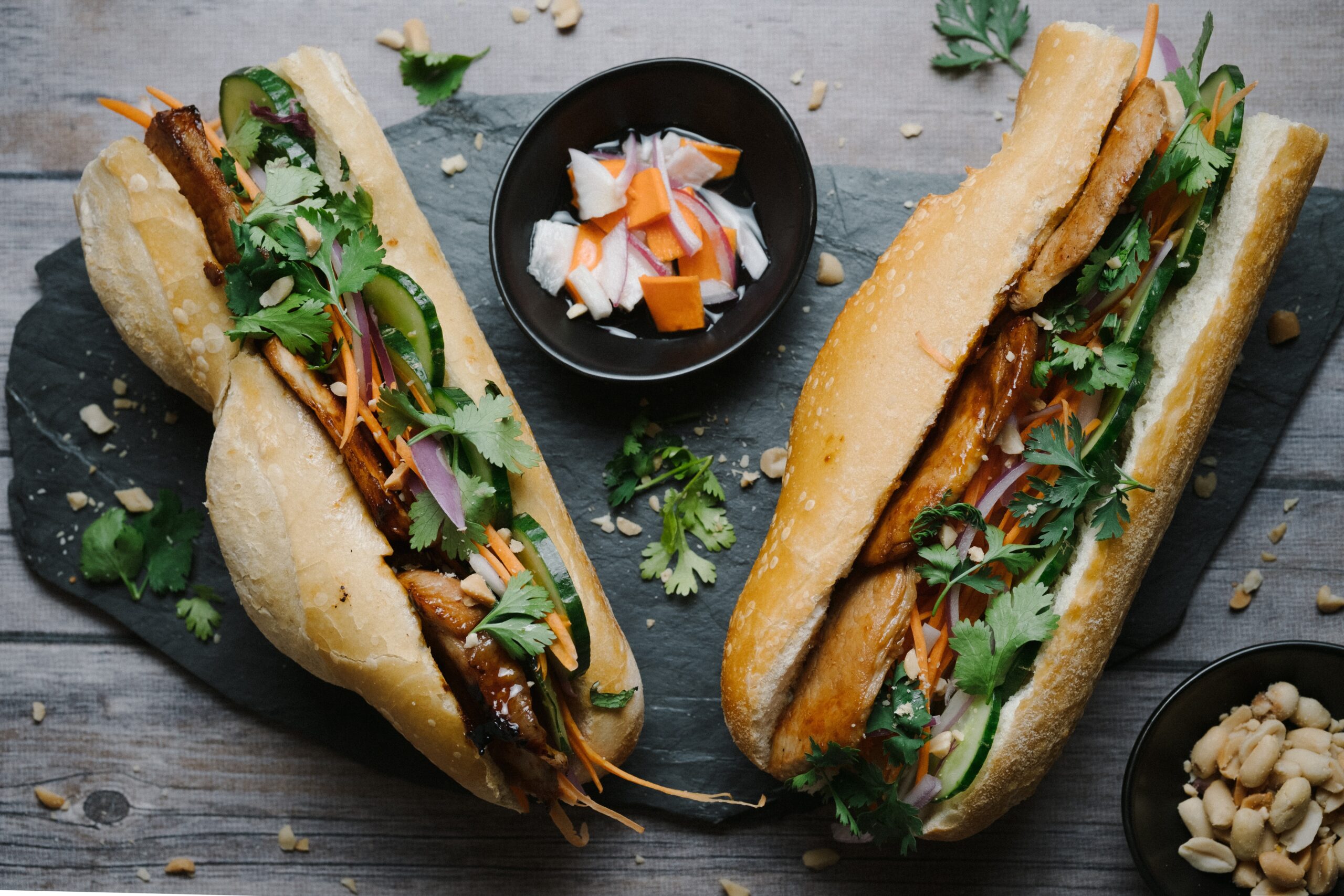 Ingredients
6 slices of pickled ginger Essentials by Hana
2 tbsp sesame oil
1 clove garlic (chopped)
1 bread (baguette)
200 g diced chicken breast
1 cucumber
125 g white cabbage and grated carrots
2 g coriander
50 g mayonnaise
1 tsp honey
65 ml Essentials by Hana rice vinegar
2 tsp sugar
Salt
Pepper
Steps
1
Preheat the oven to 220°C in grill mode.
2
In a bowl, mix the garlic, honey, 2 tbsp of sesame oil and 2 tbsp of rice vinegar. Add salt and pepper.
3
Add the chicken to the mixture and then place on a baking sheet,
4
Put your chicken and bread in the oven for about ten minutes. Once out of the oven let cool.
5
In a saucepan, bring to a boil 50 ml of rice vinegar, 150 ml of water and 2 tbsp of sugar.
6
Put in a bowl and add the grated carrot and cabbage mixture. Keep refrigerated for a few minutes.
7
Cut the cucumber into thin strips.
8
Using 2 forks, shred the chicken.
9
Cut the wand in half and then also in half in the thickness. Spread the mayo. Place your pickled ginger slices. Divide the chicken into the breads as well as your vegetable preparation. Finish with cilantro.