New product range
Asian food is popular for its variety of flavours and ingredients. Thanks to Essentials by Hana's product, you will be able to get these authentic dishes at home.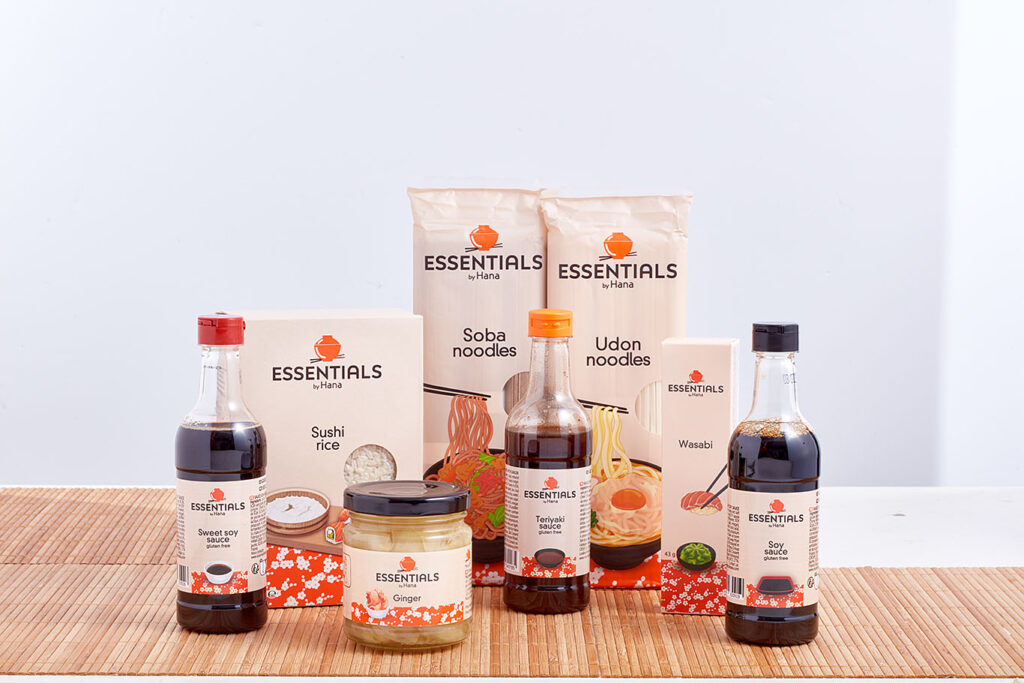 Our new range of products just made its apparition on all your kiosks, proposing a selection of quality products for all the asian food lovers. The asian food consumers will be delight to discover our new range of products : ginger, wasabi, sushi rice, udon noodles…
Our new range of products Essentials by Hana has all the asian cooking essentials: you can easily create dishes full of flavors at home. The packaging of our products are also ecological by being recycled and recyclable in order for you to cook with conscience.
If you are looking to improve your asian cooking, don't miss the opportunity to discover our new product range Essentials by Hana, available on all our kioks since the 1st of March 2023. Try them today to add a touch of flavor and quality to your favorite dishes !