Crispy tofu with Teriyaki sauce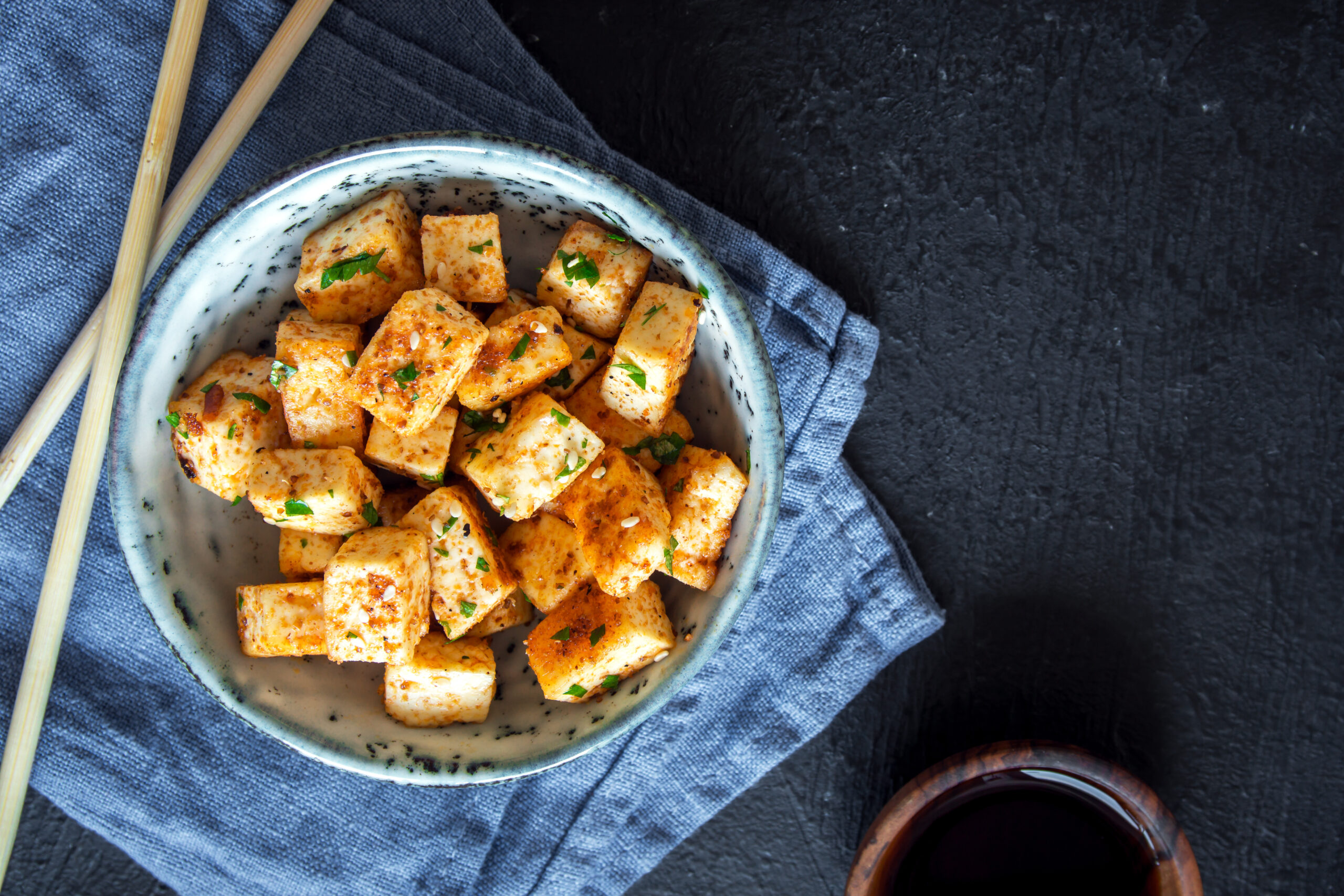 Ingredients
150g tofu
5 tbsp Teriyaki Essentials by Hana sauce
1 tbsp soy sauce
Sesame seeds
Basilic
Steps
1
Cut your tofu into cubes.
2
Put it in a bowl and add the soy sauce, teriyaki sauce and ginger powder. Let marinate in a cool place for 1 hour.
3
On a baking sheet, place your tofu spacing well.
4
Bake at 200C for 15 minutes, then flip each piece of tofu and bake for another 5 minutes.
5
Add a pinch of sesame seeds and a little basil.