Discover our new recipes
Asian food lovers will be delighted by the discovery of our new range of products Essentials by Hana: the essentials of Asian food cooking. This range offers authentic products to create delicious Asian dishes at home.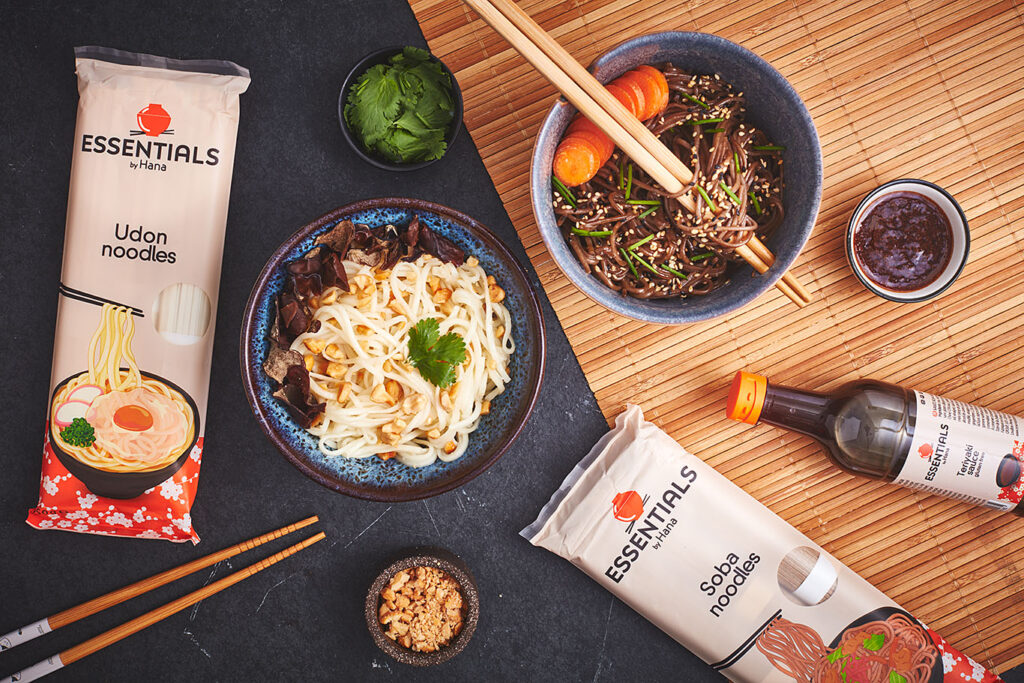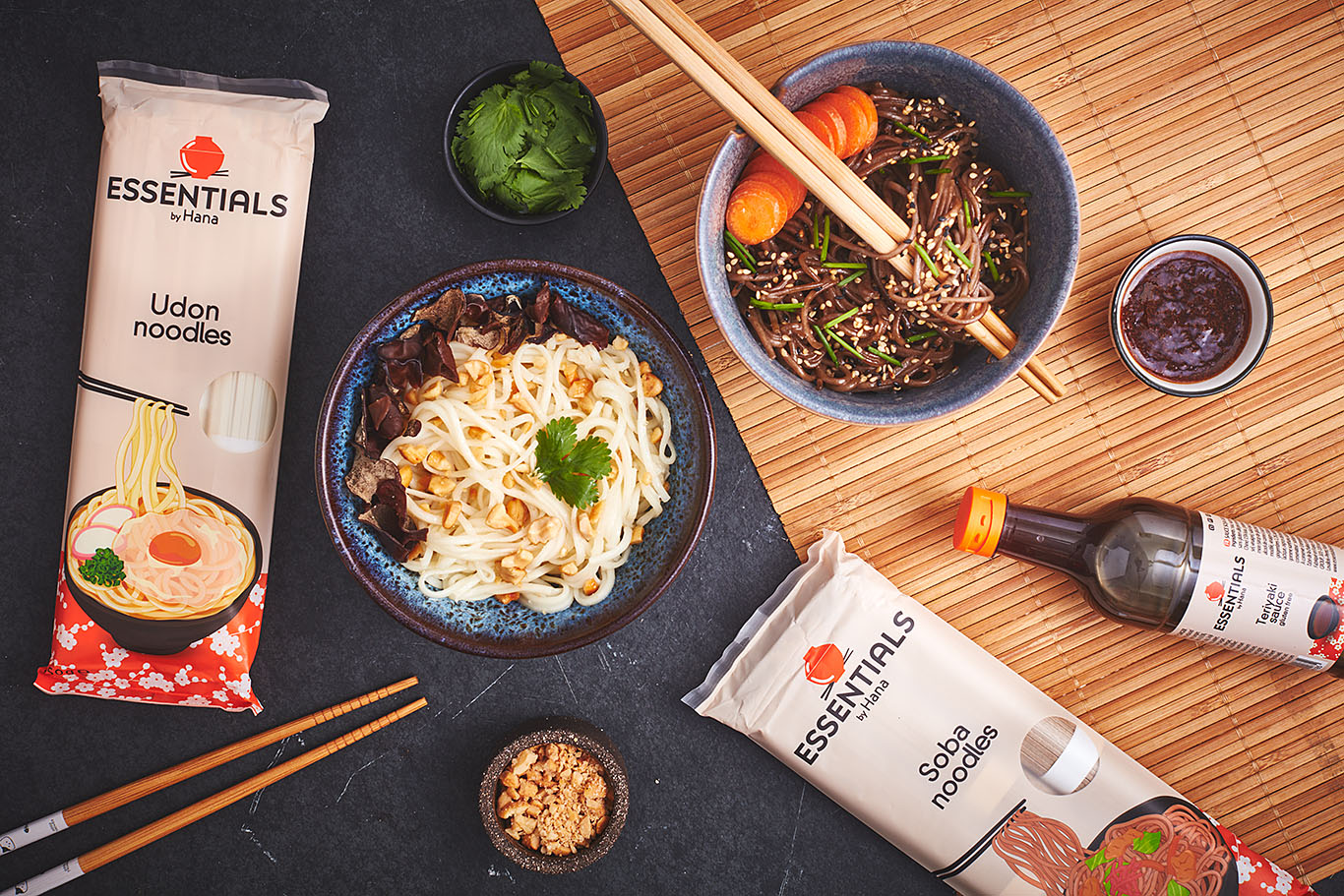 Here's, for instance, three recipes to realize with those products:
Pad Thai Soba Noodles: This dish is a perfect mix of textures and flavors that everyone will love. It is a healthy choice for those looking to add more protein and nutrients in their diet. If you're a pad thai fan, why not try a healthier and more nutritious version using soba noodles? You will not be disappointed !
Nori Pie: This pie is a delicious and less common dish which offers an unique dining experience. It is made with marinated seaweed and fresh vegetables, for a flavorus taste and a crunchy texture.
Cucumber salad with wasabi and sesame: This salad is perfect as an accompaniment to an Asian meal, but can also be served as a refreshing starter. The cucumber salad with wasabi is a healthy and tasty choice for those looking to add more vegetables in their diet, while including a little spice to their meal.
Try these recipes to discover the authentic flavor of Asia in your own cooking. The new range of Essentials by Hana products are available in all our kiosk.